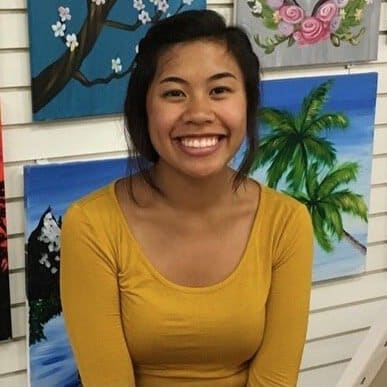 Hi, I'm Bianca Fernandez! (she/her)
Thank you for stopping by my food blog—I'm super glad to have you here!
I graduated from SUNY Oswego in 2018 with a BS in Biology and minor in Chemistry. Now, in-between working as a research technician and as a pet sitter, I spend a lot of my time cooking and baking. I'm excited to share what meals and desserts I've made, and I hope you enjoy them just as much as I do.
If you recreate or adapt my recipes, I'd love to see! You can tag me on Instagram (@bitesbybianca or #bitesbybianca), or send me an email (bitesbybiancafernandez@gmail.com).
If you're in the Boston area and would like to place an order, you can contact me here. 100% of the profits go to charitable organizations.
Logo is designed by my friend, Rachel Futterman! Check out her work here! (IG: @rachel_futterman)