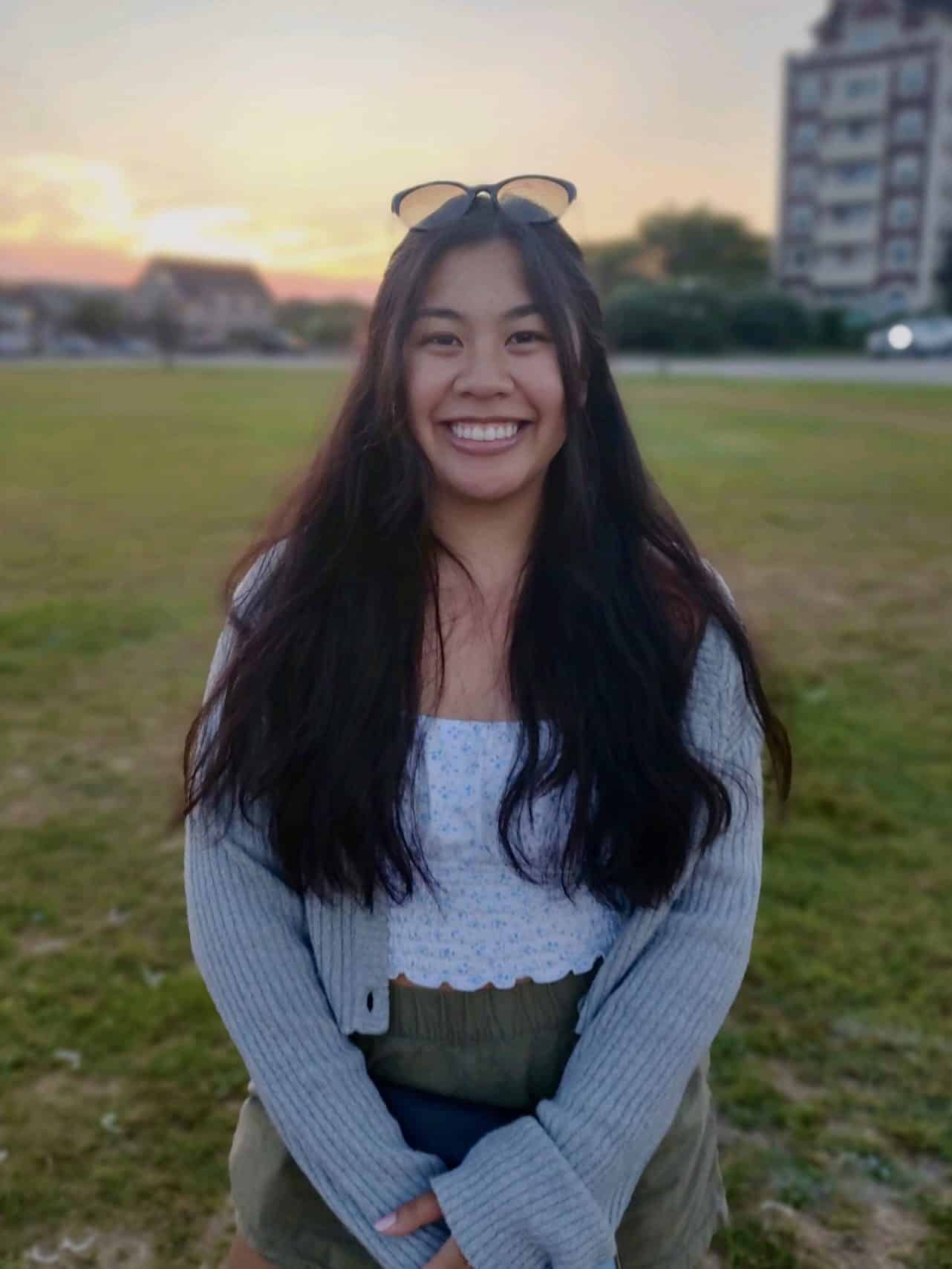 Hi there!
Thank you for stopping by my food blog—I'm super glad to have you here! 🙂 If you are looking to see my media kit that shows my analytics and past brand work, please click here.
My name is Bianca Fernandez (she/her)! I'm a Filipina American who loves to bake cute things and share recipes with people around the world.
I was born in New York, but grew up in northern New Jersey. I later moved to New York in high school, went to college at SUNY Oswego (GO LAKERS!), and lived in Boston for a few years of my early twenties. Now, I live in New York again!
About Bites by Bianca
I love to create adorable, delicious bakes in the kitchen. For example, if I'm making chocolate chip cookies… they have to be in the shape of teddy bears. Steamed buns? Must make them into little chickens. For me, it makes being in the kitchen a lot more fun. And now that I'm an adult, no one can tell me to not play with my food, right?
A majority of my recipes are very approachable for beginner bakers. I want my food blog to be a space where individuals, friends, and families can turn to when they're looking for a fun activity to do. So, when I get messages from people saying they baked cookies for the first time using my recipes and they turned out great, I cry.. a little a lot (they're all happy tears, dw). It seriously makes my day.
If you're looking for easier bakes, I highly recommend looking through my cookie recipes. More advanced options can be found in the macaron category. Either way, I hope you enjoy making and eating whatever you find on my page! :)))
How I got into blogging…
Food blogging has always been a goal of mine since I was in high school. Not as a career—really just as something to have for myself. At the time, I was baking macarons multiple times a week after school for fun. Since creating a website seemed very daunting to me, I decided to document everything on Instagram instead. Once high school ended, I paused on baking and attended SUNY Oswego (again… go Lakers!!!), graduating in 2018 with a BS in Biology and minor in Chemistry.
In 2019, I moved to Boston, MA to work in cancer research for Massachusetts General Hospital/Harvard. During that time, I spent a lot of time cooking and baking, which led to Bites by Bianca in 2020. 🙂
I really enjoyed blogging and baking, and was curious to see if opening my own bakery is something I could see myself doing. So in late 2021, I began working in pastry kitchens part-time. And after a half a year, I decided to leave my research position and pursue baking full-time to gain as much experience as possible!
But, with life circumstances, I decided to leave Boston and move back home to NY in late 2022, where I currently reside. In the end, I realized that opening a bakery isn't in the immediate future for me, so I am now focusing on food blogging! And I'm pretty stoked about it. So I hope you join (or continue to follow) me in my journey, and have fun recreating my recipes. <3
If you recreate or adapt my recipes, I'd love to see! You can tag me on Instagram (@bitesbybianca or #bitesbybianca), or send me an email ([email protected]).