Not too sweet, soft, buttery ube heart thumbprint cookies filled with a white chocolate coconut ganache. The dough is quick and simple to make, requiring no chilling. And with the ganache being made right in the microwave, this recipe is great for beginners and perfect for your loved ones this Valentine's Day!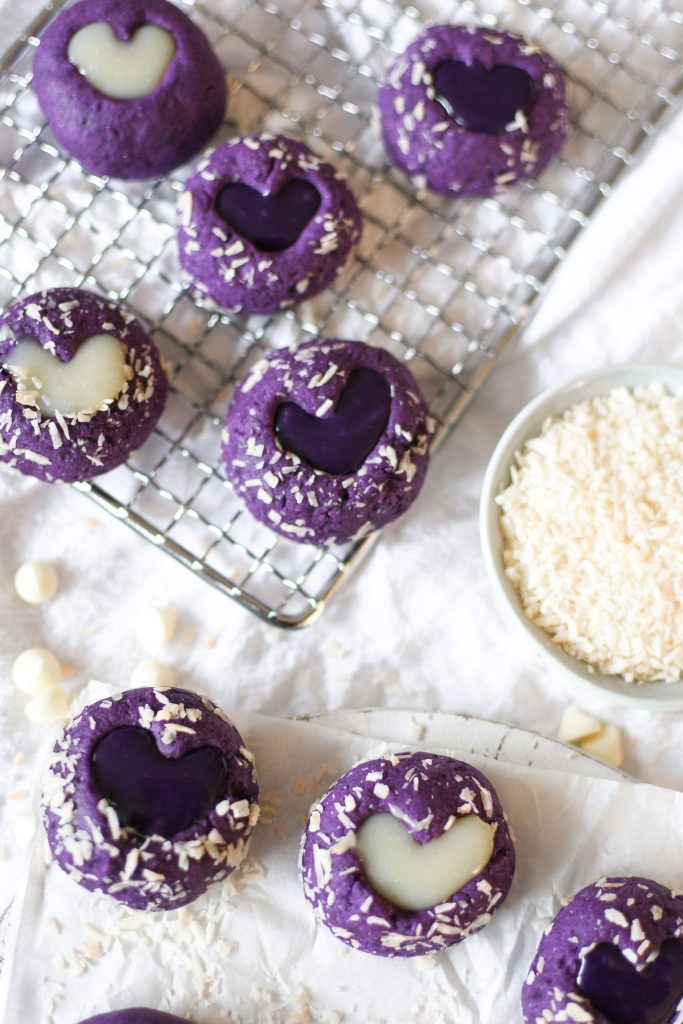 On February 4th, 2023, I taught an online baking class through Subtle Asian Baking's Facebook Group! I hopped on a Zoom call with a bunch of other people, and we all baked these UBAE cookies together. It was SO much fun.
Even though the class is over, you can still buy a $20 ticket via PayPal to watch the one hour recording. Once you pay for the ticket, I'll email you the recipe card, which includes the ingredients, steps, and any notes on how to make these cookies.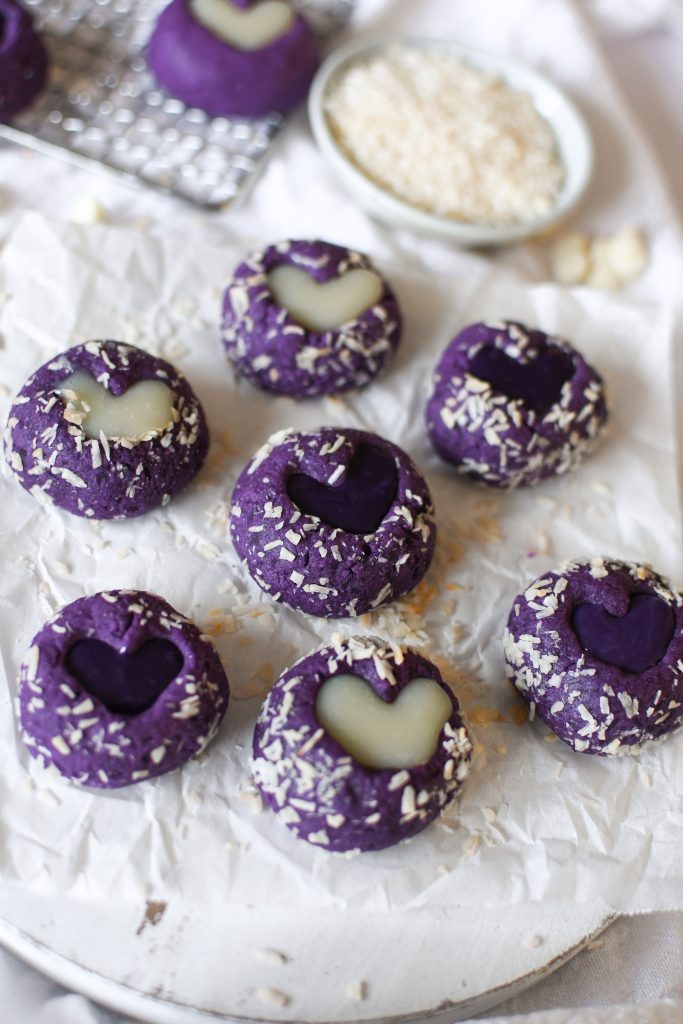 And, if you'd like to see what some of the students whipped up, check out the amazing pictures below!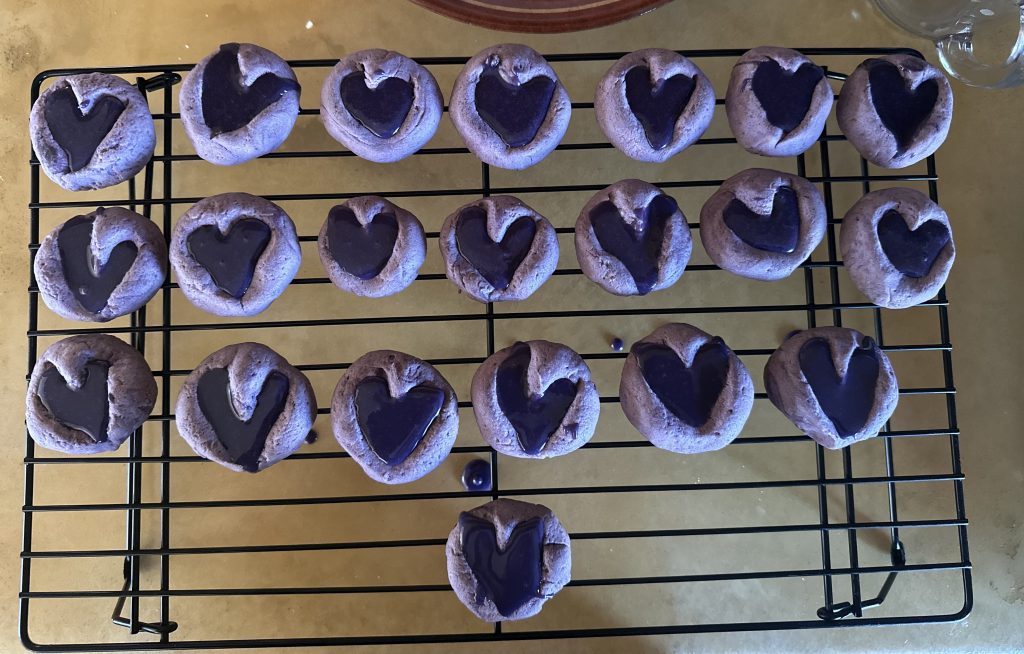 So, if you'd like to make these cookies, you can send in payment through PayPal and I'll get back to you ASAP with the recording and recipe card! 🙂
In the meantime, here's a quick preview on how I made them. Happy baking, friends!