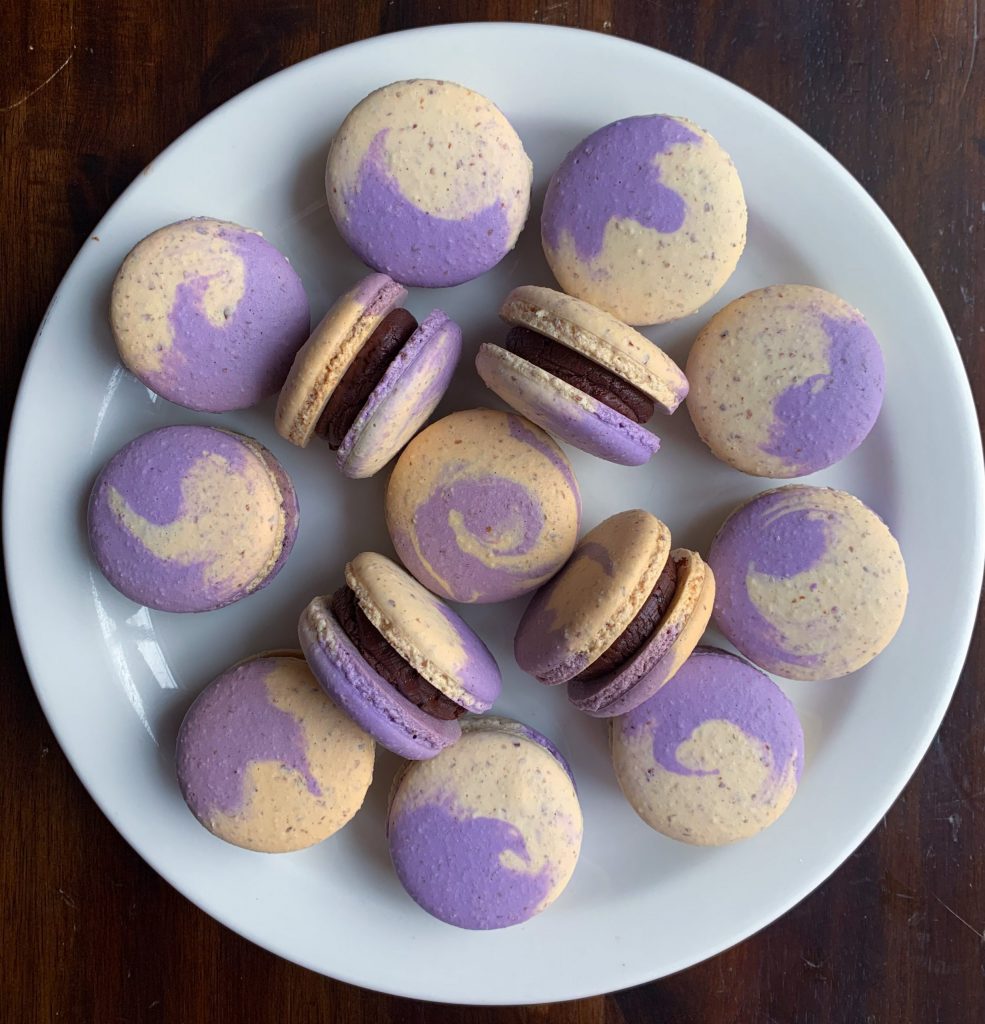 *Taking limited orders for November and December!*
*Only available for pick up in Brookline, MA.*
If you're craving any sweet or savory homemade goods, I've got you covered! Perfect for yourself or as a gift for others.
All profits will go to a charitable organization of your choice. The cost of ingredients for each sale will be deducted from your payment, and the rest will be sent to charity. I will send you a picture of your charity receipt once the order is complete.
If you do not have a charity preference, I will donate your payment to Give India to help support COVID-19 relief efforts. To see where all of the past donations have been allocated, please see this Google Sheet.
MENU
Please inform me of any allergies or preferences (no walnuts, different types of cheese, vegan, etc.). Prices subject to change. If you are interested in an item that isn't listed, please fill out the form with any inquiries!
ORDER FORM
Please fill out this form if you'd like to order. Form must be submitted with at least 4 days in advance. I will e-mail you back within 48 hours of your submission!
Scroll to the end of this page for some pictures of my creations! 🙂
Sourdough (images 1-8), cheese bread (image 9), banana bread (image 10)
5 out of 5 stars (based on 12 reviews)
lovely!!
My sister ordered from here a while ago, and I have to say, Bianca does the most delicious banana bread and cheese bread I have ever tasted! I will definitely be ordering from here again than you very much xx
Wonderful, special and delicious!
Bianca combines an artist's eye with a baker's magic to create custom creations you dream up. It was the perfect valentine's treat for my loves – macarons cast in the image of strawberry cow (red velvet), baby yoda (green tea), ferrero rocher (obvi), and lavender swirl with coffee (just because – coffee, less sweet). And an olive sourdough loaf with a favorite anime character painted perfectly across the top produced gasps on unwrapping, and very careful cutting around on eating. This was perfect and delicious! And all for a good cause of your choosing…hard to beat.
BEST PURCHASE EVER <3 Appa & Aang Macarons!
Bianca made me some absolutely delicious and adorable chocolate macarons and extra-coconutty macarons, beautifully designed to look like Appa and Aang from Avatar the Last Airbender. These truly made my heart EXPLODE, they were the perfect gift for valentines day for my sweetheart (and myself). Also loved being able to get such a tasty treat and do some good with the charity donation made with each purchase. Not only could I be more thrilled with the result, but Bianca is an absolute GEM — super kind, super talented, and I've loved following her baking endeavors on the blog and on IG. If you're thinking about making a purchase, just go for it! You will love it 🙂
Amazingly delicious macarons and cheese bread!
We ordered 2 dozen macarons and 2 cheese breads from Bianca today and are happily devouring our order. The macarons are beautifully presented and have a great texture and 'feet,' with my daughters especially loving the cinnamon bun and Ferrero Rocher flavors. The cheese bread has a wonderfully fluffy texture and is so flavorful – the perfect blend of cheese and bread. We accidentally left some crumbs of the parmesan kale bread on a plate and our puppy ran over to lick the entire plate clean, it was that good! We are definitely ordering from Bianca again!
Response from Bites by Bianca
Hi everyone!
Thank you so much for ordering all of the food! I'm ecstatic to hear how much you loved everything. I look forward to baking for you again! 🙂
Bread😍
One of my friends brought me one of the twisted cheese breads with the cheddar and herbs. Holy moly was it good (also pretty and made our kitchen smell lovely). My roommate and I devoured it in 2 days at our meals. Great breakfast, but also a good savory bread side for lunch and dinner. Will definitely have to get more and try other types!!
Response from Bites by Bianca
Hi Maggie! Thank you so much for writing this review, I'm happy you and your roommate enjoyed the bread! 🙂 Excited to bake for you again!
The best macarons you can find
I haven't bought from Bianca in a while since I'm in NY but I have to share how wonderful her macarons are (my fav are the ferrero rocher & white choc green tea!) They are not only worth it for its price, the flavor and texture is like nothing I've tasted before. I haven't had macarons in a while because nothing compared to the ones made by Bianca. If I'm in the Boston area, I'll definitely order a dozen to treat myself.
Response from Bites by Bianca
Awww, thank you so so so much Christy! I miss you and hope you're doing well!
The BEST cheddar twist bread & macarons
I bought a loaf for myself and another for my friends (who absolutely LOVED the bread!!) It is so crispy, yet soft at the same time (I toasted w/ butter). Highly recommend and the cause is so amazing as well. Thank you Bianca <3
Response from Bites by Bianca
Michelle!! Thank you so much, it was nice seeing you. <3 <3
So pretty and SO yummy!
Bianca made a last minute holiday order for me (heart shaped macrons) not only did they look gorgeous, they tasted amazing. And she sent me instructions on shipping and freezing. Very helpful!
Response from Bites by Bianca
Susan, thank you so much for ordering. I always love getting custom macaron orders :-). Happy holidays!
Exquisite
The walnut chocolate chip banana bread was amazing, perfect amount of sweetness. Nicely baked, crunchy yet soft! I had it both plain and with cookie butter from Tj's, would recommend it! Bon appétit.
Response from Bites by Bianca
Manal, thank you so much! Banana bread is one of my favorites, I'm happy you enjoyed it! I need to try eating it with cookie butter next time 🙂
So Tempted!!!
I wanted to tear into that bread in the car!!! The smell coming from that bag……garlic, herbs and butter! But I waited until I got home and ate 3 slices!!! I will be placing an order for another loaf and gifting one. I'm thinking sweets for my birthday coming up!😁
Thank you Bianca!! ❤
Response from Bites by Bianca
Vanessa, thank you so much for your review! So happy you like it. I'm looking forward to baking for you again! 🙂
So delicious!
Well there goes my balanced diet. I picked up my order that was ready right on time and freshly baked. My car filled with delicious herb, garlic, and fresh baked bread smells. I could not wait to destroy a piece. First, I tried my twisted cheese bread. Bianca was so nice to offer to preslice my breads for me. So I was able to quickly grab a slice and devour it ASAP. And OMG! So good my husband had to come see what the fuss was and now half the loaf is gone. Can't wait to order more and try new items. We even gave away a loaf as a gift and our friends were ecstatic. Bianca wraps each items so perfect. It truly is a gift. Whether it's to yourself or someone else. You won't regret it.
Response from Bites by Bianca
Thank you so much for your kind words, Gabi! I had a huge smile on my face while reading this. I'm so happy you loved them and even gifted one! 🙂
Extraordinary macarons!
Extraordinary macarons! I ordered two designs (Appa the sky bison and foxes) and not only were they delicious, but also beautiful to look at. Add the delivery and super quick responses and you have the perfect gift for yourself or anyone lucky enough to receive them!
Response from Bites by Bianca
Thank you so much, Mick! I had a lot of fun baking these macarons and I'm glad you enjoyed them! 🙂