Cute Polar Bear Macarons with Oreo Cheesecake Filling (French Method)
*If this is your first time making macarons, check out my more in-depth post on how to make macarons. You can find more pictures, GIFS, and macaron templates on that page! I also recommend reading Mimi's macaron post.
disclaimer: this blog post may contain affiliate links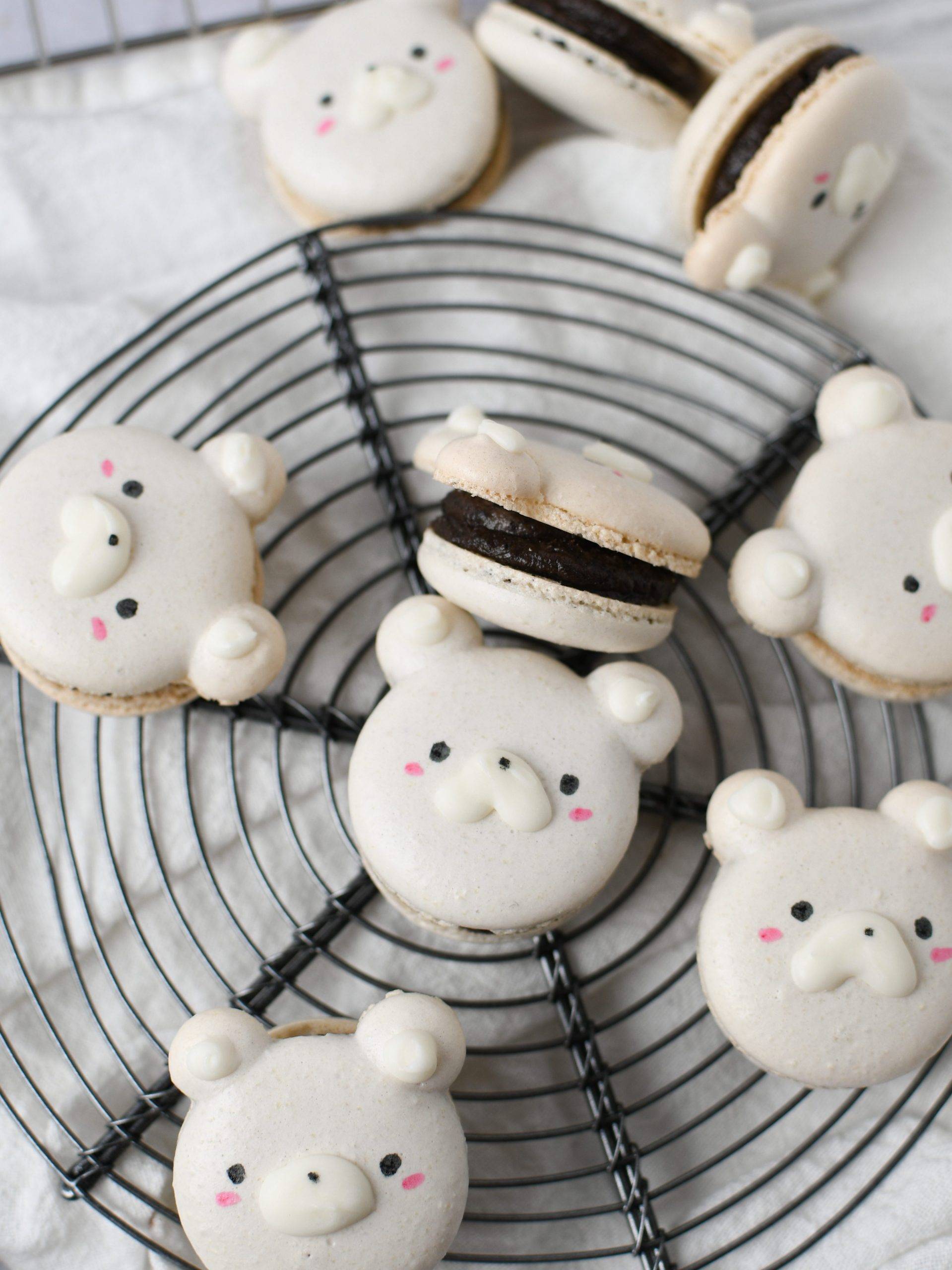 I was thinking about my Thai tea bear macarons and how cute they would be for the holidays! So I decided to recreate the polar bear design and fill these macarons with a delicious, not-too-sweet, tangy Oreo cheesecake filling.
The great thing about these macarons is that the shapes are not difficult to pipe, especially if you're new at creating character macarons. And even better: you don't have to wait for any layers of batter to dry, so you can pipe everything in one go. The filling is also very quick to make. You just whip up softened cream cheese, heavy cream, powdered sugar, and then fold in a few crushed Oreos!
To find the recipe…
You can go to eHow's website and find the full recipe here! It's the second recipe I developed for eHow, and I'm super excited to share it with you there.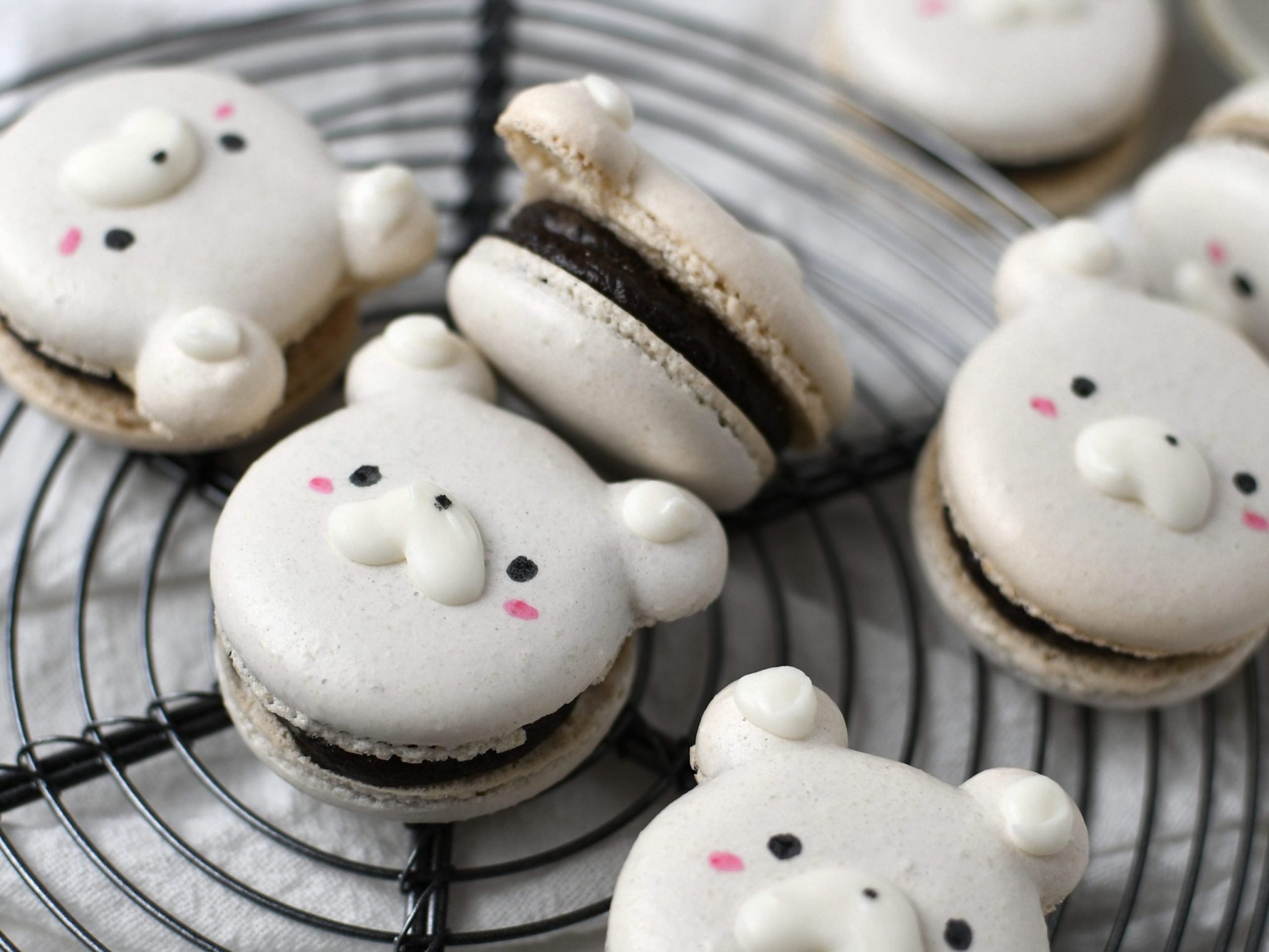 I really hope you enjoy this recipe! If you make these polar bear Oreo cheesecake macarons, I'd love to see them. You can tag me at #bitesbybianca / @bitesbybianca on Instagram. Enjoy!
Check out my other macaron recipes here: Swirl French Macarons with Chocolate Coffee Ganache, Cinnamon Bun French Macarons, Red Velvet Macarons, Ice Cream Shaped Macarons with Chocolate Ganache, Ferrero Rocher Macarons with Nutella Ganache, Frog-Shaped Matcha White Chocolate Macarons.